Live the Lifestyle, Love the Lifestyle
Top 10 April Events
---
Unplugged at The Shady Grove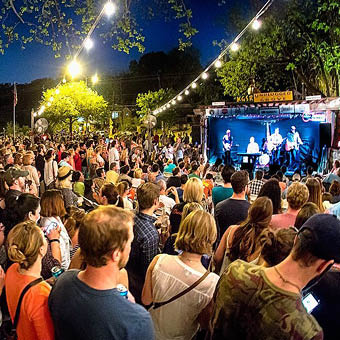 The Shady Grove
Every Thursday from April to September
Come out to The Grove's iconic patio, shaded by breathtaking pecan trees, from the months of April to September for Austin's longest running live music series. This year marks the 25th annual Unplugged, presented by KGSR, that will feature performances from Flatland Cavalry, Ray Wylie Hubbard, Darden Smith, Dale Watson and many more.
Since 1993, KGSR Radio and the Shady Grove Restaurant have become a well-known duo for presenting some of Texas' most talented, accomplished and up-and-coming musicians. All ages are welcome to come experience the best Austin-inspired cooking, music and fun of this Unplugged's season – for no cover charge!
---
The Lonestar Rod & Kustom Round Up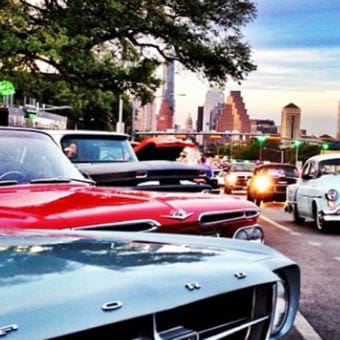 Travis County Expo Center, from April 6th-7th, 2018
This year, the 17th annual Lonestar Round Up will be held on the rolling grounds of the Travis County Expo Center. Each year, vintage hot rods and custom cars drive to Austin from across the country to attend this outdoor car show and live music festival.
In 2002, the Round Up was created to recognize the people who build and drive hot rods and custom cars, as well as those who can't get enough of the music, art, history and creativity that's inspired by and created around car shows. The event features a giant swap meet, multiple vendors, cruise nights, the best in live music, open house parties and many BBQs. Be sure to bring out the whole family this hot rod season to come celebrate the art and enjoy a home-grown, Texas-sized experience!

---
HONK! TX Festival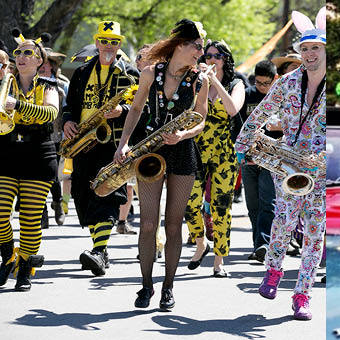 Mueller Lake Park
April 6th-8th, 2018
HONK! TX is a nonprofit, community-driven festival that features street and brass bands from around the country. This free event is known for dissolving the barrier between audiences and performers by transforming Austin's everyday, public locations into mobile stages.
This year marks the 8th annual Festival; HONK! TX was born in 2011 and inspired by the original HONK! Fest in Somerville, Massachusetts. These acoustic, mobile festivals were created from an idea to celebrate the growing nationwide community of activist marching bands, as well as the desire to create a community-rooted union of art, activism and music for the public to enjoy. Thanks to this vision of a local band, the experiential movement can now be attended around the world!
The festival includes genres of New Orleans second-line brass, Brazilian, Punk, Hip Hop, West African, European Kelzmer & Balkan, plus many more! All performances are free to attend and open to the public. Come out for a unique celebration of music and community that was developed on the basis of collaboration and creative expression.

---
Tailwaggers presented by Austin Pets Alive!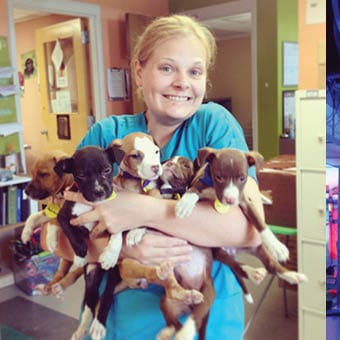 7Co at 1501 East 7th Street
April 7th, 2018 from 7:00 pm to 10:00 pm
VIP hour begins at 6:00 pm
Every spring Austin Pets Alive! hosts Tailwaggers. This non-gala event raises funds for shelter pets that help to keep Austin the "Largest No Kill City in the United States." The event consists of a casual cocktail party that will be held at one of Austin's newest venues, 7Co. The venue will feature elegant lounge areas and seating throughout its indoor counterparts, as well as its outdoor lawn and terrace area.
Tailwaggers earned its name after film-legend Bette Davis' annual soiree, during the 1930's and 40's, that was used to raise funds for the Los Angeles area's shelter pets. In the Austin area, Austin's Pets Alive! (APA!) hosts a similar event.
APA! is dedicated to providing resources, education and programs that are necessary for eliminating the killing of companion animals. Since 2008, APA! has saved more than 50,000 dogs and cats from being killed at Central Texas shelters. The animals in this program are supplied with food, shelter, veterinary care, obedience training and a matching system that will introduce them to their forever family.

---
Mack, Jack & McConaughey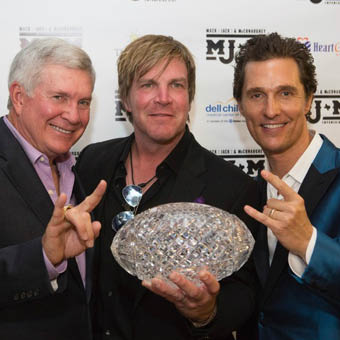 616 E 6 ST.
April 12th-13th, 2018
Day 1: ACL Live at the Moody Theater
Day 2: Spanish Oaks Golf & the JW Marriott
Austin's beloved charity event, "Mack, Jack & McConaughey" (MJ&M) is the joint fundraising effort of Academy Award-winning actor Matthew McConaughey, ACM Award-winning recording artist Jack Ingram, and ESPN analyst and Texas coaching legend Mack Brown.
MJ&M was born in 2013 and has raised nearly $7.5 million dollars for charitable youth organizations that strive to empower kids within the community, such as CureDuchenne, Dell Children's Medical Center, HeartGift, and The Rise School of Austin.
The non-profit two-day event will kick off with a gala and concert hosted by ACL Live at the Moody Theater. Attendees can expect multiple stage appearances by Mack, Jack & McConaughey, as well as a live, silent auction followed by a headlining concert. The second day of MJ&M includes 2 events: a golf tournament hosted at Spanish Oaks Golf Club, featuring celebrities and talent from across the country, and a fashion show held at the JW Marriott.

---
The Longhorn Run

The University of Texas at Austin
April 14th, 2018 at 8:00 am for the 10K & at 8:15 am for the 5K
The Longhorn Run has become a University tradition known for uniting students, faculty, staff, alumni and the Austin community. The race offers 5K and 10K courses that go through the UT campus and its surrounding areas. On race day, participants get to experience the many UT traditions that are spread out along the course. Then, after finishing the race, a post-race celebration will be held at the steps of the UT Tower.
Each spring semester the Longhorn Run is produced through the combined efforts of the Longhorn Run student committee, The University of Texas at Austin Recreational Sports and Student Government organizations. All proceeds from the race benefit the UT Student Government and Recreational Sports Excellence Funds.

---
Art City Austin

Palmer Events Center
April 13th-15th, 2018
This Spring, the 68th Art City Austin is returning and transforming the Palmer Events Center into an al fresco art block party. Throughout the weekend of the event, the Fine Arts festival will feature large-scale installations for viewing, art activations and performances. Additionally, a preview party will be held on Friday evening with complimentary food and drinks, performances, music, opportunities to participate in the People's Choice Awards and a reception to welcome Art Alliance Austin's new executive director. Then, on Saturday and Sunday, the festival grounds will host a selection of local food trucks, drinks and family-friendly activities.
Come hang out, experience the culture of community, and seize the opportunity to connect with over 100 local and visiting artists from around the world!

---
Fusebox Festival

Various Austin Locations
April 17th-22nd, 2018
Fusebox Festival is a city-wide celebration featuring artists from all over the world. The event began 14 years ago based on the idea of creating a space for disruption, discovery, experimentation and the unexpected. Since its beginning, the festival has grown into a prominent and powerful way to connect, imagine and build community. Fusebox is known for bringing together art-lovers and food-lovers to experience a fusion of food, drink, performances and installations. With the festival rooted in "liveness" and dedicated to discussion, the festival manifests on celebrating the exchange of ideas that lead to the introduction of new cultures and traditions.
---
Austin Food + Wine Festival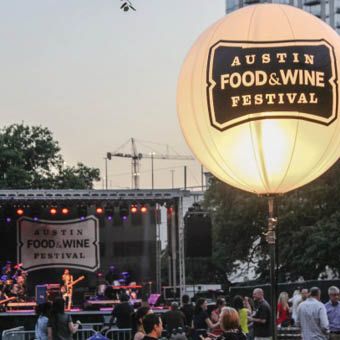 Various Locations
April 27th-29th, 2018 
From book signings to daytime and evening events, the Austin Food + Wine Festival has a new experience waiting for everyone. All weekend long, you get to choose the adventure you want to embark on; whether that may be learning, meeting the chefs, or indulging in artisan food, wine, beer and spirits from hundreds of purveyors. The first evening includes a kickoff dinner, taco duels and live music that will extend the party late into the night.
At the festival, there will be over 40 demos and tasting sessions stocked with kitchen secrets, war stories and more, coming straight from the experts. Feeling inspired? Throw on an apron and fire up a grill with the pros. Come out for a personalized experience of food, fun and adventure!

---
Cap 2K Swim

Lady Bird Lake
April 29th, 2018
Cap 2K is the only "downhill swimming race in Texas." It is an open water 2000+ meter race and pledge swim held on a straightaway course on Lady Bird Lake stretching from Red Bud Isle toward the center of Austin. On top of enjoying a beautiful swim and the 10th Annual Open Water Swimming High School Championships, the event will also feature live music and a post-race picnic.
American Swimming Association hosts this nationally and locally ranked swim, and all proceeds go toward fighting prostate cancer and helping the less fortunate learn to swim.
Grab your swim cap to come out for an afternoon in the sun and a little friendly competition!