Live the Lifestyle, Love the Lifestyle
Top 10 May Events
---
Cine Las Americas International Film Festival

Various venues
May 2-6 , 2018
This May marks the 21st annual Cine Las Americas International Film Festival that will be presented throughout the capital city at three primary partnership venues. By educating, entertaining and challenging the diverse Central Texas community through film, media and the arts, Cine Las Americas strives to promote cross-cultural understanding and growth.
Cine Las Americas is a multicultural, 501(c)(3) non-profit organization based in Austin, Texas that offers theatrical screenings of films made by and/or about Latinos or Indigenous peoples of the Americas. With the mission of further enhancing a truly Pan-American cinematic experience, the organization also includes productions from Spain and Portugal.
The festival will feature narratives, documentaries, short films and videos, plus experimental, animation and music video selections. With noncompetitive and competitive sections, the event showcases these contemporary films and videos from Latin America; including North, Central, South America, the Caribbean and the Iberian Peninsula.
---
Pecan Street Festival
May 5th  – 6th , 2018

The Spring 2018 Pecan Street Festival is celebrating its 41st year! This event is one of the largest, and longest-running, arts, crafts and music festivals in the nation. Since 2006, the Pecan Street Festival has been presented by Pecan Street Association and produced by Special Events Live bi-annually.
The Pecan Street Association was founded to preserve the Sixth Street Historic District. In 1977 when the downtown area was scarcely populated with abandoned buildings, this organization was instrumental in reclaiming the space and beginning renovations. All proceeds from the festival are used for the Historic District's beautification, education and promotional activities, as well as for supporting the community through financial contributions given to charities that serve the Austin region.
---
The Sunshine Run & Fundraiser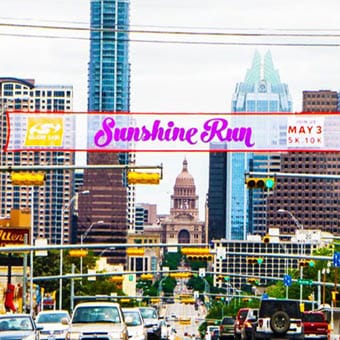 May 6th , 2018 at 7:30 am

The Sunshine 5K & 10K Run is presented by the Young Men's Business League of Austin. The downtown Austin race is family-friendly and perfect for runners and walkers of all experience levels.
All proceeds and funds benefit the Austin Sunshine Camps. This organization benefits the low-income youth of Central Texas by offering them a summer camp experience at no cost to their families. By placing an emphasis on the importance of childhood experiences and life-long lessons that help mold children into who they will later become, this organization partners with the Sunshine Run to help make positive life-changing experiences possible for these children.
With every $500 raised, one child will be sent to the 5-night summer camp. The Austin Sunshine camps goal is to raise $400K. Even if you're not a runner, the organization is appreciative of all donations helping them to reach their goal.
---

West Austin Studio Tour
Various Locations
May 12th  – 13th  & 19th -20th , 2018 from 11:00 am to 6:00 pm
The West Austin Studio Tour is an annual, free, self-guided art event spanning over two weekends. The tour, also known as WEST and presented by Big Medium, provides opportunities for the public to meet artists and artisans of Austin in their creative spaces.
WEST is a program of Big Medium, a non-profit organization that works to foster the arts and facilitate an inclusive cultural dialogue between artists and their communities. Throughout the year, Big Medium provides studio space to artists at Canopy and Bolm Studios, and also utilizes their Sponsored Projects program to umbrella several artists and creative organizations. The organization is dedicated to championing and cultivating artists and the contemporary arts throughout Austin and the rest of Texas.
---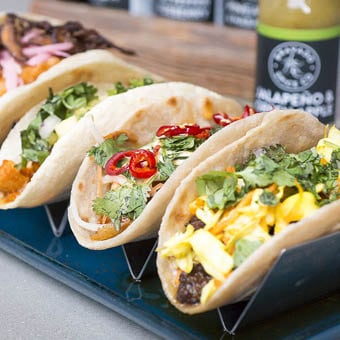 Tacos & Tap with Austin Taco Project
Austin Taco Project
May 17th, 2018 from 7:00 – 9:00 pm
Right off of East 4th street, come explore the world of street food complementary of the Austin Taco Project. This event is part of the Edible Austin Series, and presented by Cannon + Belle and US Foods. At the event, Chef Kevin Spencer will talk about the ingredients, methods and global importance of street food. Plus, there will be tastings that offer foods from three different regions of the world and their recipes!
---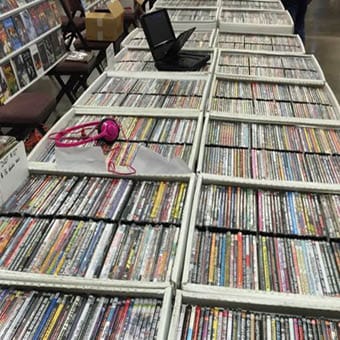 Austin Record Convention
Palmer Events Center
May 19th – 20th, 2018

With finds ranging from 78's of the 1930's to compact discs and 8-track tapes, the Austin Record Convention is the largest sale of recorded music in the US. Featuring over 300 different dealers from the US and Europe spread out over 50,000 square feet, attendees can discover over a million 78's, 45's, LPs, CDs, cassettes, posters, collectibles, 8-tracks and other music related memorabilia at the weekend-long event.
The show has grown to be so big that tables are provided for customers wishing to post announcements for specific items they're interested in that other attendees may find on their own search. Since 1981, Austin Record Convention has become known for uniting collectors and dealers, in the spring and fall seasons, from around the world to enjoy a weekend of festivities here in the "Live Music Capitol of the World."

---
Austin 40 Under 40 Awards Gala
JW Marriott Downtown
May 19th, 2018 at 6:30 pm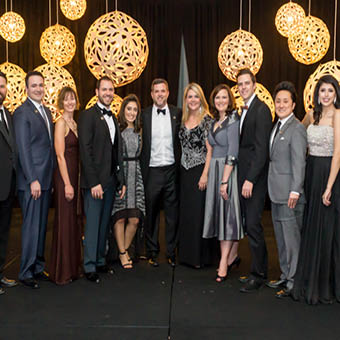 Since 1998, the Young Women's Alliance and the Young Men's Business League have partnered annually to host a series of culminating events for the Austin 40 Under 40 Awards. The gala portion is a black-tie event held to honor and celebrate emerging professionals and their mentors in the Austin area, and, more importantly, raise money for the two philanthropic beneficiaries. The past 6 consecutive years have held sold out events.
The awards at the event recognize 16 categories, including architecture, engineering and construction; arts and entertainment; Civics, Government, and Public Affairs; Culinary Arts, Events, and Hospitality; Energy, Mobility, and Transportation; Financial and Insurance Services; Innovation and Start up; Journalism, Marketing, and Public Relations; Legal; Medicine and Healthcare; Nonprofit Service; Real Estate; Sports, Wellness, and Fitness; Technology; Youth and Education; and Mentor of the Year.
Come out to celebrate and support the future of Austin, and its most accomplished and influential leaders.
---
The Color Run is the world's first "Color 5K" and "Color Dash," where participants, or "Color Runners," are doused from head to toe in different colors at each kilometer. After Color Runners complete the race, the fun continues with an unforgettable Finish Festival that features a larger than life party equipped with music, dancing and massive color throws creating millions of vivid color combinations.
This un-timed event contrasts with the traditional 5K race by taking an approach that focuses less on a 10-minute mile and more on having the time of your life. Since 2011, The Color Run's mission has been to bring people together and make the world a happier, healthier place.
Now, the event is the largest series in the world, having been experienced by over 6 million runners worldwide in 35+ countries, while also continuing to be the leader of the fun-running space. The Color Run has acted like a catalyst for the national focus of improving health and wellness, as well as one for participants to live an active, healthy lifestyle.  (Photo Credit: Zachary Strain)

---
Lone Star Jam
The Lone Star Jam Grounds at Rodeo Austin
May 26th – 27th, 2018

The Lone Star Jam is a two day Memorial Weekend concert series presented by Young Texans Against Cancer and is held at the Rodeo Austin Grounds. Since 2008, the event's two stages and 20 bands have made a reputation for itself. This year's lineup includes artists such as Gary Allen, Randy Rogers Band, Reckless Kelly, Read Southhall Band, Casey Donahew, Flatland Cavalry, Parker McCollum, Kyle Park and many more. There will also be multiple vendors selling memorabilia, as well as a food trucks court selling some all-time favorites of Austin's foodies.
Tickets can be purchased online for a one- or two-day pass with a VIP option that offers early entrance to the event, meet and greet sessions with the artists, plus more. Come out for a weekend of good music, food and fun, all while fighting the fight against cancer.
---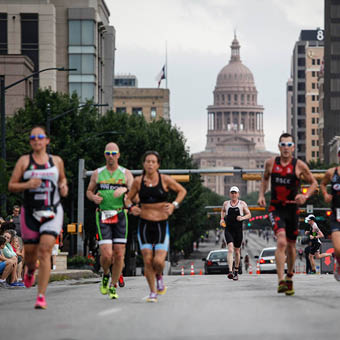 Life Time Tri CapTex
Downtown Austin
May 28th, 2018
The Life Time Tri CapTex is a triathlon race featuring a course that takes athletes along a journey through the stunning roads of the Texas Capitol. Presented by Lifetime Fitness and partnered with multiple charities and sponsors, the athletes compete in a variety of divisions and categories as they experience and sight-see the sunny city of Austin.
Along with the goal of making the sport of triathlon friendly for new athletes and an enhanced experience for season veterans, the Life Time Tri CapTex ultimately provides participants the opportunity to race for a cause. Athletes participating are encouraged to race with a charitable organization, and as a result thousands of dollars are raised each year. These participants can choose from an array of local, national and international charities that are supported by and collaborate with Lifetime. This year's featured partners are Save The Children and the Organization for Autism Research.